7 Ways You Can Get More Done With Gmail
Gmail is the most popular email platform for many reasons. Gmail is easy to use, secure for business, cost-effective in the cloud, and recognized worldwide. You probably already have a Gmail address ending in @gmail.com, but when you purchase Google Workspace you get upgraded perks and a professional email address ending in @yourdomainname. Whether you are a Google Workspace beginner or a Gmail hero, Gmail makes it easier to stay on top of the work that matters.
1. Respond to emails faster
Work smarter, not harder with Google AI. Get text suggestions as you type and predefined responses that sound just like you.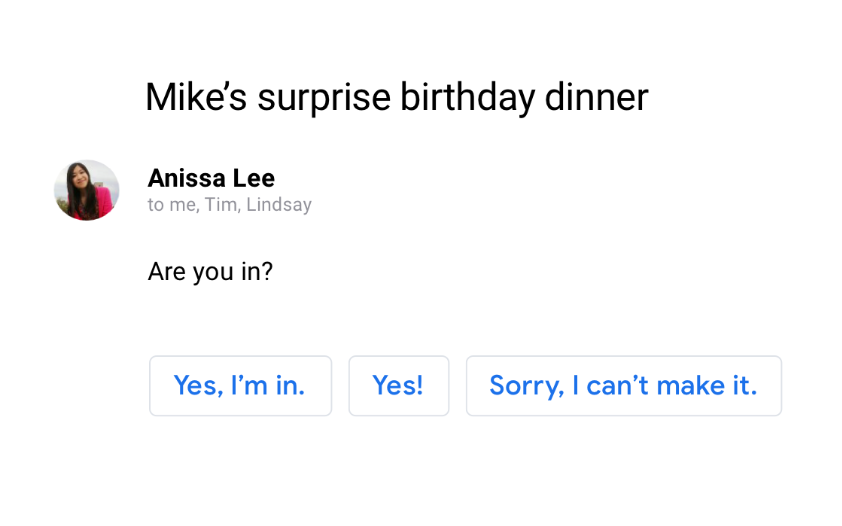 Join Google Meet video meetings with screen sharing for up to 100 people—straight from your inbox. Perfect for those moments when it would be faster and easier to share your idea face-to-face instead of over 100 email messages back and forth.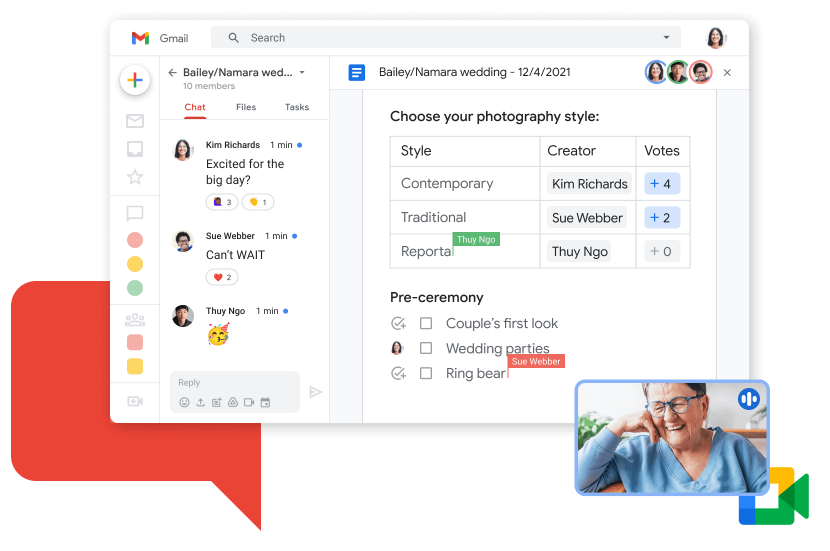 Get nudges that remind you to follow up and respond to messages, so that nothing slips through the cracks. You know, for all of those times you had the best intentions of replying to that email, but simply forgot because you got slammed with work.

4. Take action right from the inbox
View attachments, RSVP to events, snooze messages, and more without opening any emails. The Gmail inbox is built to streamline common actions and save you time throughout the day.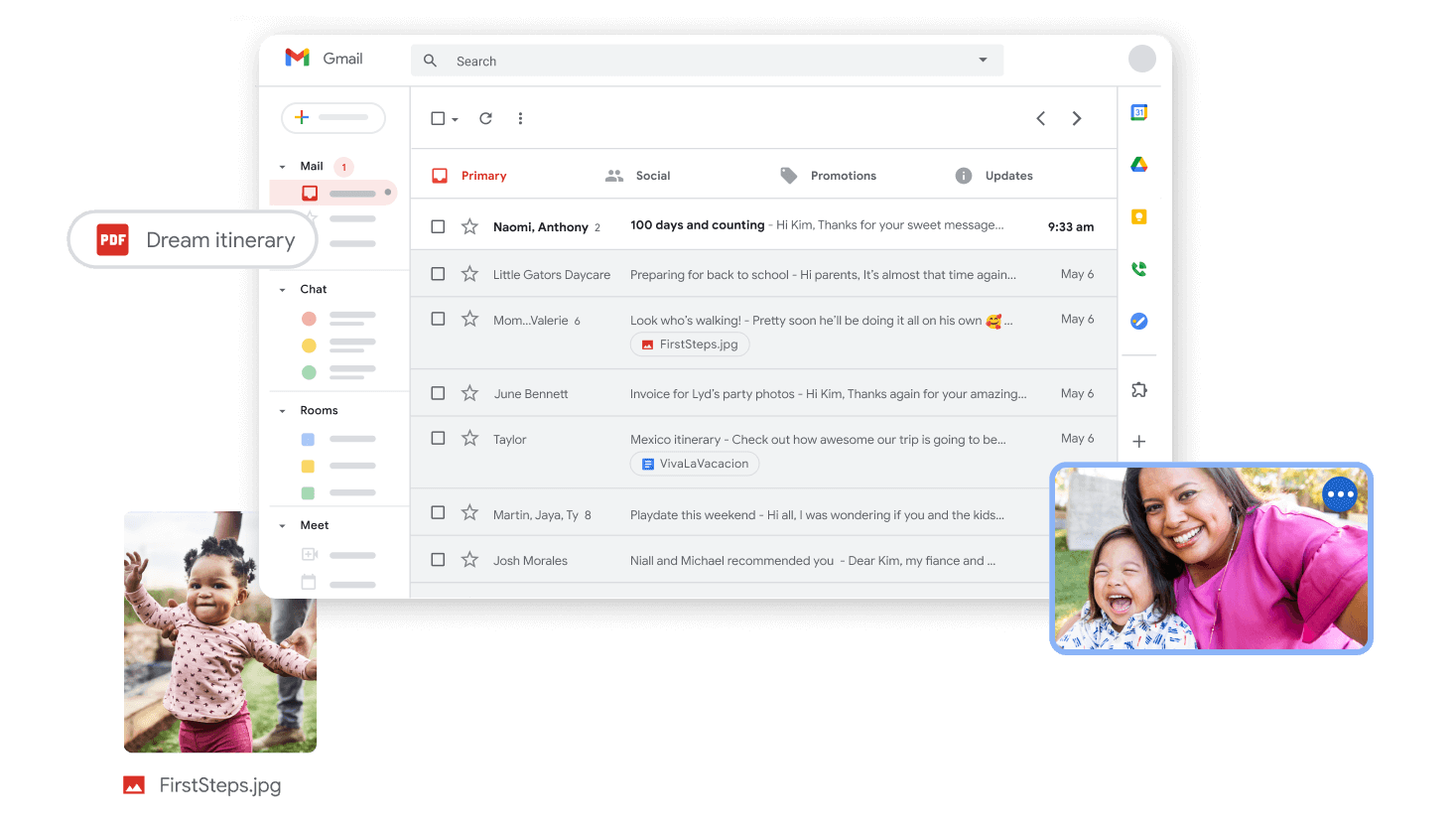 5. Avoid suspicious emails
Gmail blocks 99.9% of dangerous emails before they reach you. If we think something seems phish-y, you'll get a warning.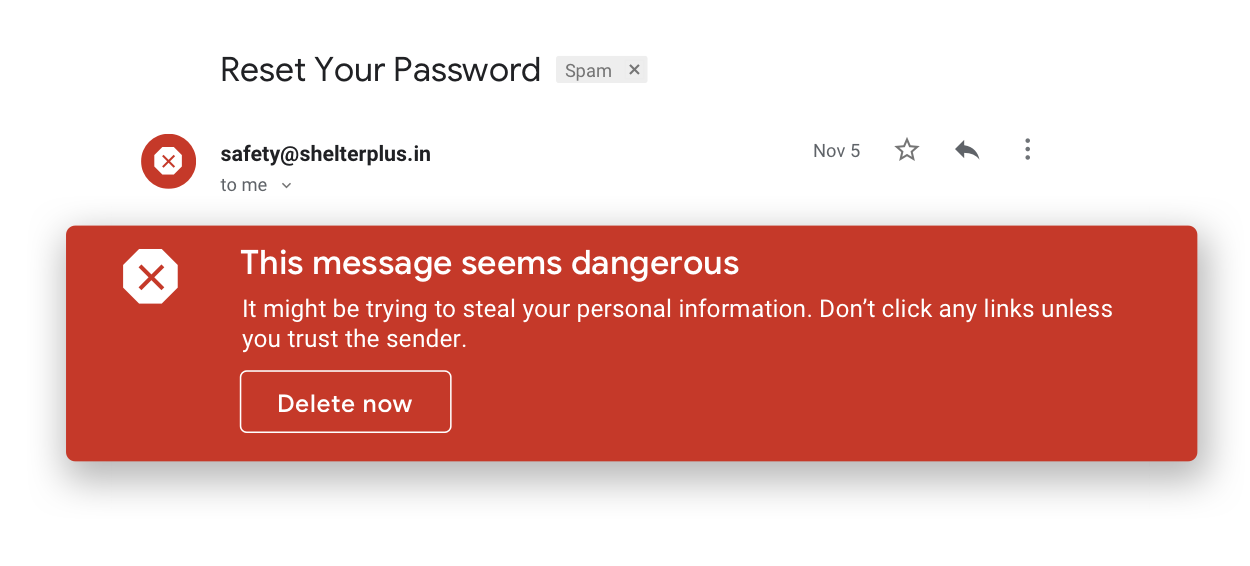 6. Work from anywhere, on any device
Work is no longer a physical place you go into every day. Get the ease and simplicity of Gmail, wherever you are working.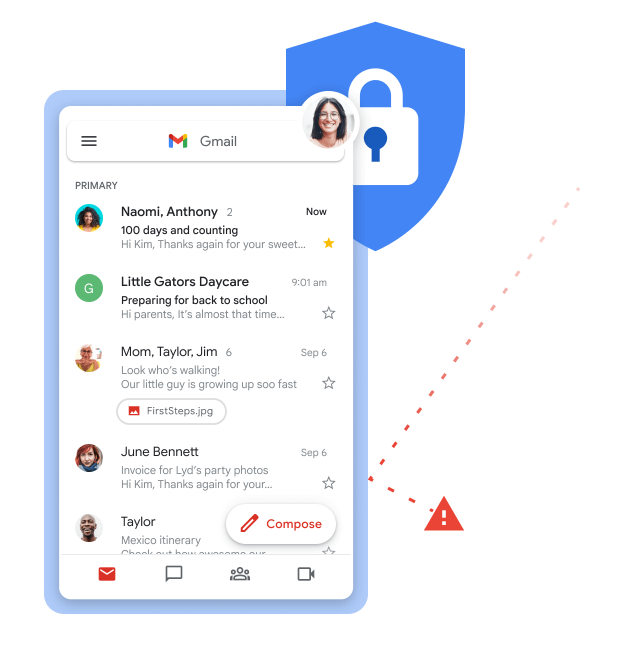 7. Use email aliases to stay organized

Google Workspace is a set of productivity and collaboration tools that helps individuals, teams, and businesses get more done with fewer distractions. Try it yourself—for free!