Google Calendar for Teams

Make the Most of Your Time with Google Calendar
Email and calendar is the place most people start every day. Calendars are an essential tool for businesses that help us stay organized and productive to foster collaboration and innovation. Google Calendar allows you to spend less time planning and more time doing with sharable calendars that integrate seamlessly with Gmail, Drive, and Meet so you always know what's next.
Fill in your calendar quickly and easily
Google Calendar has all of the settings you need to create a meeting, event, or appointment with features that simplify every step of the process. Create events in just a few taps with smart suggestions that anticipate event titles, people and places. Add event descriptions and attachments, choose an event color, add your event to different calendars, set your visibility preferences to what you want others to see about certain events, and set up notifications so you never leave someone hanging.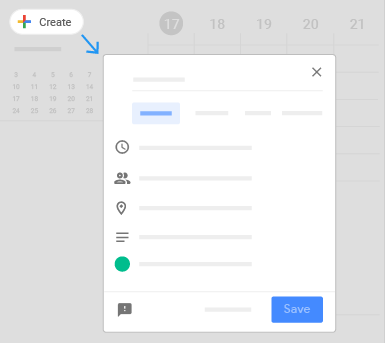 Share your calendar, view other people's calendars, and create shared calendars
Share your calendar with coworkers, family, and friends so they can easily see when you're available. You can look at other people's calendars to do the same. In addition to your own calendar, you can create shared calendars to track group activities, such as project schedules or coworker vacations.
Choose whether to share your calendar publicly or only with your organization.

Let someone see your calendar in a web browser with an HTML link you can share with anyone, even people who don't use Google Calendar.

Share your calendar with specific people and choose how much they can see. You can 

decide how they see your events and whether they can also make changes, such as adding or editing events.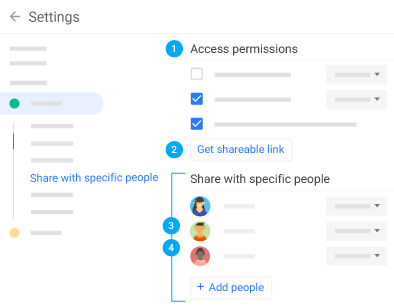 Google apps work together seamlessly 
Add a video conferencing link to your meeting or event by clicking on the 

"Add Google Meet video conferencing" button.

Open notes in Keep.

Open your to-do lists in Tasks.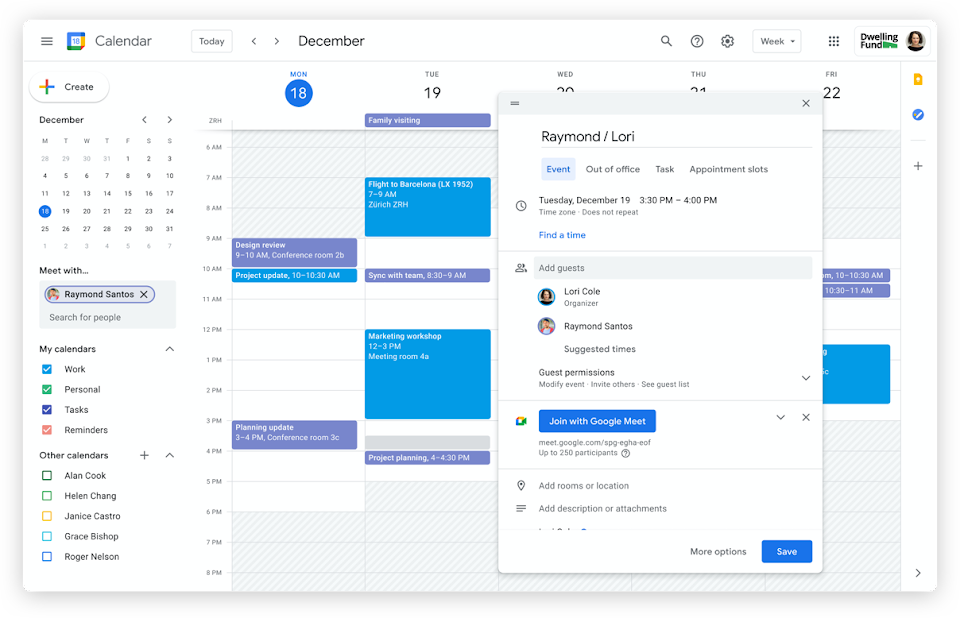 Use the "Find a time" feature when scheduling an event. This feature shows you the schedules of each participant on a given day, as long as they also use Google Calendar.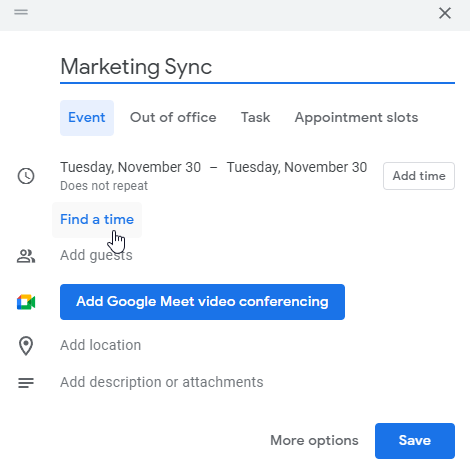 Mark time on your calendar as Event, Out of Office, Task or Appointment so others know when they can book time on your calendar. The most difficult part about going on vacation, especially in the United States hustle culture, is letting everyone know you won't be available—it's a foreign concept to some. Google Calendar's Out of Office feature will automatically decline new and existing meetings for you to prevent others from scheduling time with you and inform your team of meetings you can't attend.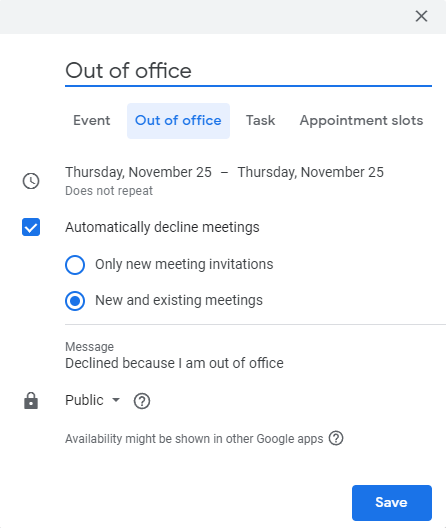 Manage event notifications in the following ways and set event-specific notifications:
Off

Desktop notifications 

Alerts 
Choose your calendar view from the following options:
View a calendar by day, week, month, or year

View your schedule

Hide or show weekends

Hide or show declined events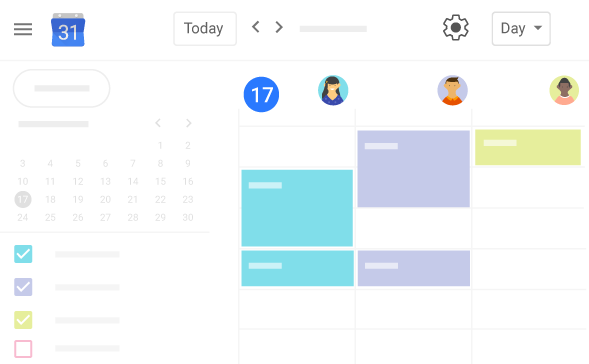 Track time with a world clock
Google Calendar's world clock is a handy tool for businesses who work with teams or clients globally. All you have to do is enable the world clock view and you can see the current time, the city or time zone, and a sun or moon to let you know at a glance when is a good time to reach out to your contacts.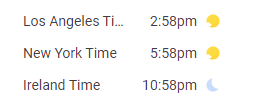 Access from your desktop, laptop, tablet, or phone
View and edit your schedule from your phone or tablet. Use our optimized mobile apps or sync with your phone's built-in calendar.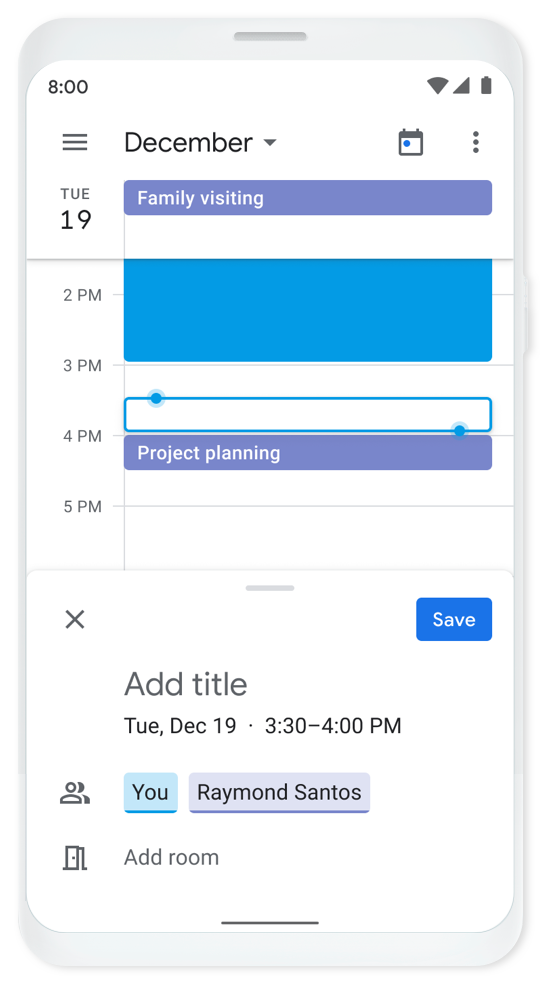 Google Calendar is a part of

Google Workspace is a set of productivity and collaboration tools that helps individuals, teams, and businesses get more done with fewer distractions. Try it yourself—for free!