Stop sharing files the old way
Store, access, and share your files with Google Drive

Start sharing your files the modern way with Google Drive
Organizing, storing, and securing your company data is a pain point for many employees and organizations. You want a solution that allows employees to easily find files without spending too much time. Studies have shown that employees spend 20% of their business day searching for information. That's like hiring 5 new employees and having one of them never show up for work. Google Drive is a flexible solution that is built to grow with your organization. With Google Workspace there are no storage concerns. You can use Google Drive to back up your website while simultaneously improving your team's collaboration. Plus, it enables you to work from anywhere, even without Internet access. When you compare Google Drive to Dropbox or other traditional storage solutions, Google Workspace wins every time.
Get all the storage capacity you need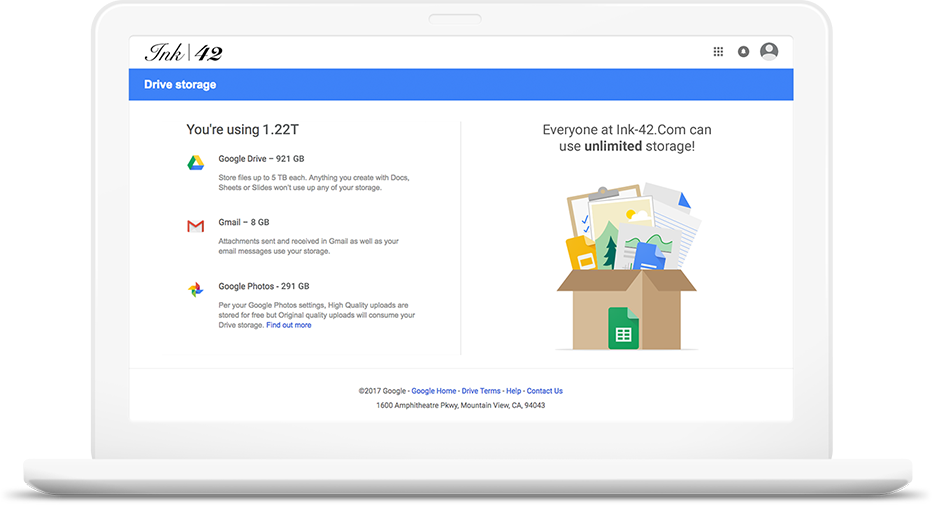 Organize team files in a shared space
Use shared drives to store your team's work in secure, easy-to-manage shared spaces. Any files added to shared drives are owned collectively by the team so everyone stays up to date. The shared drives feature is available starting with Google Workspace Standard plans and above.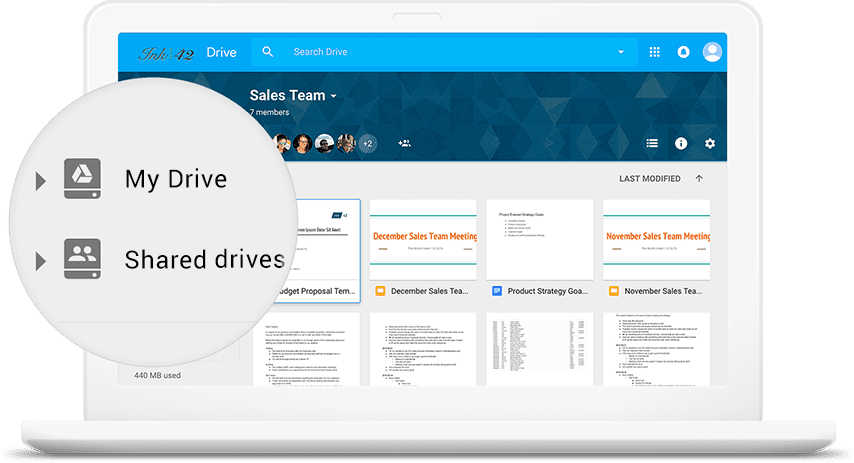 Spend less time searching for files
Google Drive uses Google AI to find what you're looking for faster by predicting and surfacing what's important for you in real-time. For even more control you can filter your search by photos & images, PDFs, videos & audio, ZIP files, and seamlessly search across other Google Workspace applications like Docs, Sheets, Slides & Forms.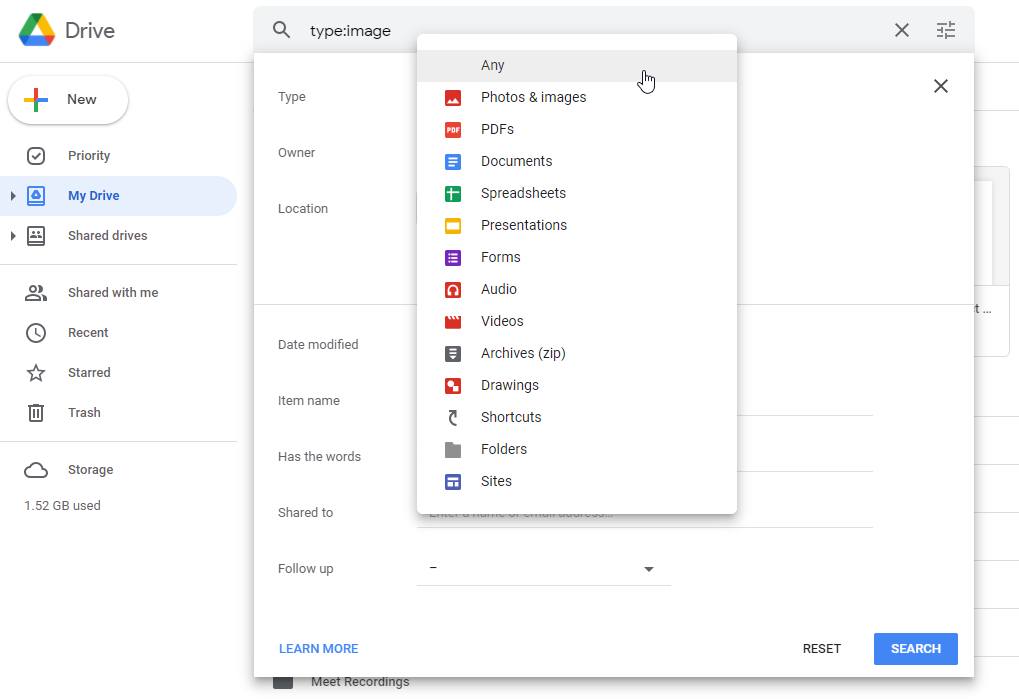 Use less of your PC/Mac disk space
Google Drive for desktop, previously known as Google File Stream, gives you access to files directly from your computer, without impacting all of your disk space. Your computer will run faster and you can spend less time waiting for files to sync and more time being productive. Learn how to get started with Google Drive for Desktop in this Google Workspace Learning Center guide.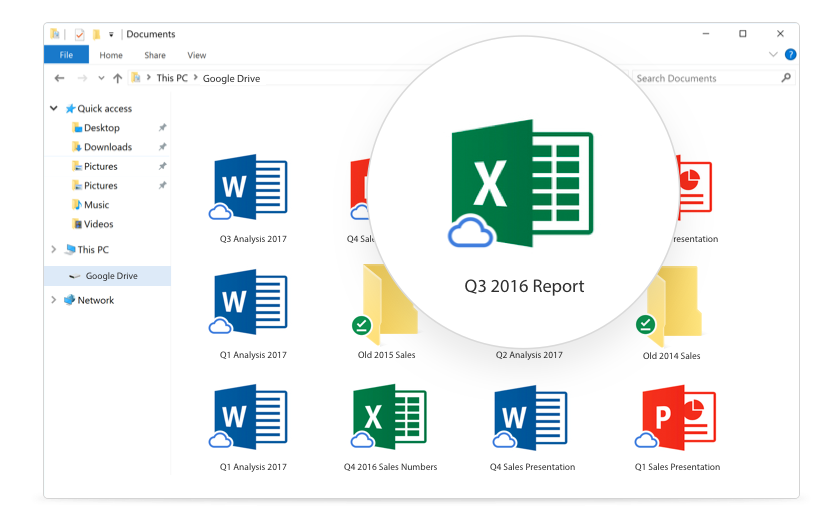 Control how your files are shared
Keep files private until you decide to share them. Because everything is saved in the cloud you never have to worry about multiple versions. You can grant others permission to download, edit, comment, or view docs and give shared files an expiration date.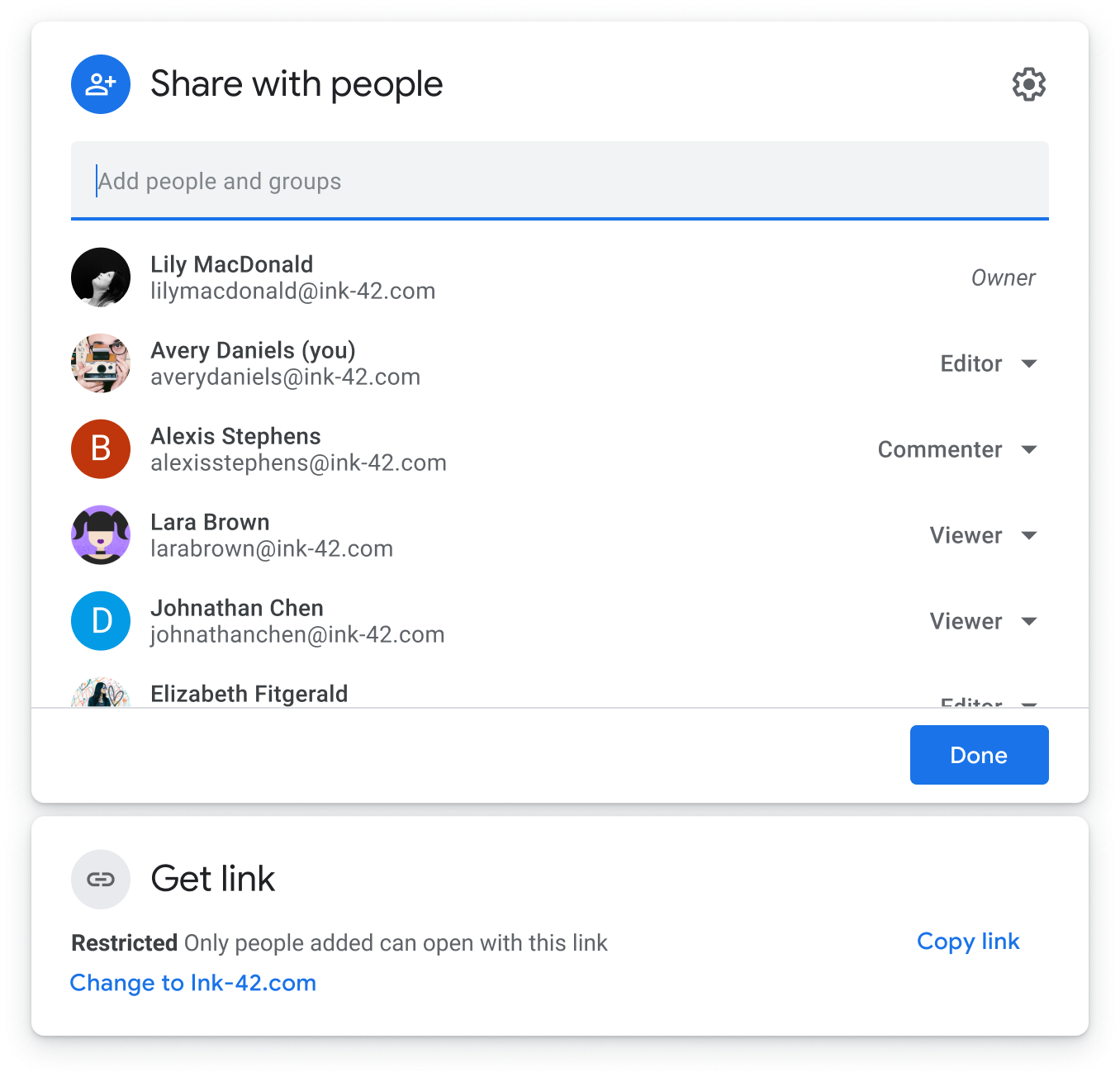 Like all other Google Workspace applications, files on Google Drive can be accessed anytime, anywhere, from any device and the new generation of workers expect to use it.
Google Drive is a part of

Google Workspace is a set of productivity and collaboration tools that helps individuals, teams, and businesses get more done with fewer distractions. Try it yourself—for free!