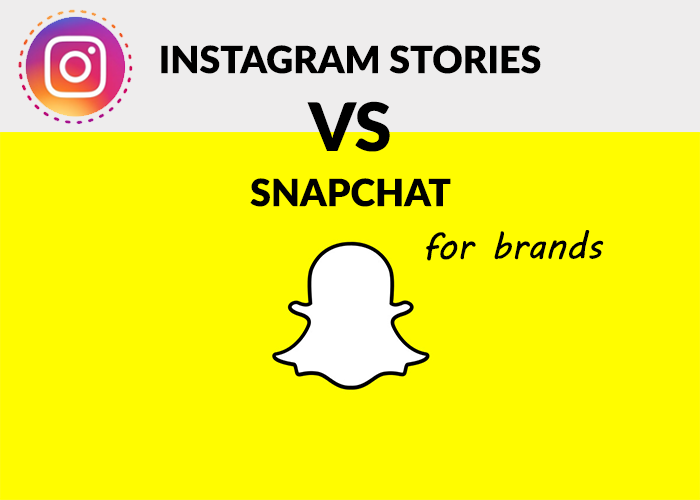 Take it from a millennial. When Instagram Stories first launched I have to admit I was pretty annoyed. Instagram totally ripped off one of my favorite social media outlets and didn't even have the decency to come up with a different name. But then like everything else in my social media driven life, I learned to accept the change and now here are my thoughts on it.
Instagram Stories are better for brands
It's user-friendly.
If you're looking to venture into sharing time-sensitive and real-time content of your brand, Instagram Stories is for you. Instagram has a really great search feature that makes finding and adding brands as easy as a click of a button. Many people unfollow and follow brands daily depending on how the posts resonate because they know how easy it is to go back and add them if they wish to. This doesn't really have a large effect on brands because of the massive reach they have on Instagram.
Snapchat's search usability is not as great. For me to go out of my way to add a brand on Snapchat means I must really want to interact with this brand, otherwise, Snapchat is solely an exclusive platform for close friends.
It fits our wants and needs.
Instagram has a more sophisticated advertising platform than Snapchat does. When advertisements pop up on my Snapchat Stories I quickly brush them away because it feels out of place, like an invasion of privacy. On Instagram they fit in with the content I am generally interacting with, sometimes we can't even decipher between our friend's posts and ads.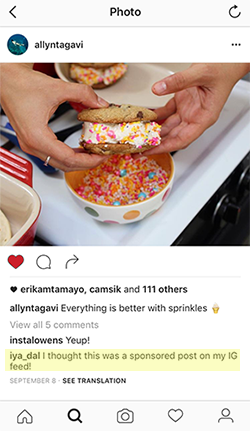 Start implementing Instagram Stories for your brand right away
Here are some Instagram Story INSPO from your favorite brands.
Show behind-the-scenes and in-the-making of posts of events and day-to-day activities like @mvmtwatches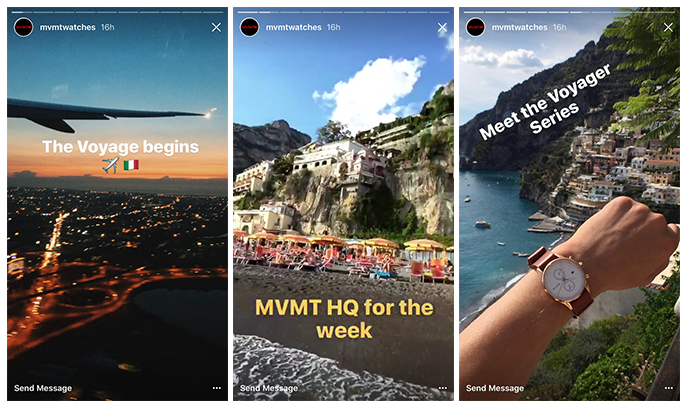 Pose fun challenges for your followers
Show off your product with movement, up-close and personal
Use captions and artwork on photos to bring your stories to life like @google
Share information and special promotions
Use stories to promote your company or campaign hashtag
Promote your blog posts (stories can link to outside sources) like us @101domaincom
Bring your offline and online communities together
Share user generated content like @9gag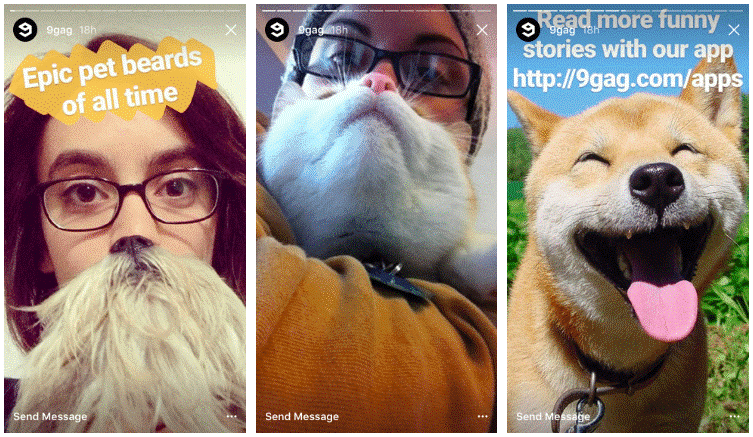 Snapchat is still close to my heart
I'm not going to ditch Snapchat. I go there for a specific purpose like to share the intimate and downright silly moments of my life with select people. The key word here being select. Although Instagram Stories do allow you to hide your story from certain followers, choosing not to include people isn't the same as being able to effortlessly share stories throughout the day. With Snapchat you have the control to share with those who you actually want to.
The launch of Instagram Stories has been a success all around. Instagram Stories and Snapchat are both thriving and that's because although they are the same idea, they serve different purposes and both have their favorable features.
If you're new to the social media game and looking to expand your brand's presence online I suggest you give Instagram Stories a spin, leave Snapchat up to the individual for now.
-Millennials, or maybe just me!