To be great, you either need to have a great product or a great experience. Most business ideas today are simply reinventing the wheel. It's very hard to do something that's never been done before, so if you want to stand out from the hundreds of competitors, you either need to have an amazing product or a phenomenal experience. The lucky few who beat the rest of us to a new idea have a competitive edge on a new process until everyone else catches up. For the rest of us, we have to rely on other means to please our customers. Companies are turning to UX designers to take the customer experience to the next level.
UX designers are in high demand today for the work they do with user experience design. UX designers study the flow of websites, apps, and any other parts of the customer facing experience. We talked about it before, how there is a science to designing landing pages that convert. How the placement of a button, copy of a call to action, and the direction a model in a photo is looking, are all factors which can all influence how successful a landing page is. UX designers carefully analyze data and metrics using tools like heatmapping insights and ab testing to engineer a better customer experience.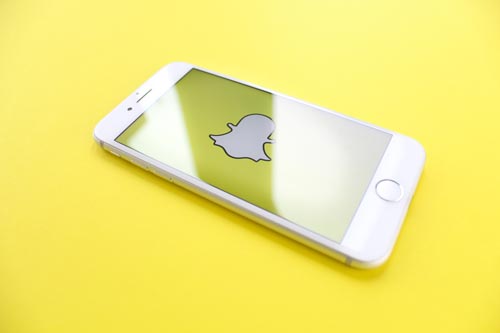 Snapchat was the first company to capitalize on the novelty of instant gratification with today's younger generation. Snapchat plays on human craving for risk and fear with disappearing images and text. In a world where everything shared on the internet remains on the internet forever, it is exciting to be able to send something no one can keep forever. We see it happen with celebrities all of the time. They share a snarky tweet and delete it minutes later only to have it already immortalized on the Internet. All it takes is a single screenshot to ruin your life or career. It's possible to do this with Snapchat content as well, but the UX designers created an alert to warn users when someone has taken a screenshot.
Unfortunately, even though Snapchat was the original creator, Facebook perfected the idea. At first, I felt like I needed to be loyal to Snapchat. I didn't think it was fair for Facebook to profit from an idea they blatantly copied from Snapchat. Good guys should finish first sometimes, right? The more I started using Facebook's version of stories on Instagram; I quickly realized how much better their version was.
You either need to have something no one else has, or you have a way of doing it so much better than your competitors that they become irrelevant.
The nail in the coffin, however, came when the UX designers at Snapchat completely missed the mark with the latest Snapchat update. Everyone on the Internet agreed that it is the most nonuser friendly experience ever. You should never be too prideful to take constructive criticism from the people who matter most – the ones who are using your product! That's what happened with Snapchat.
Companies are starting to understand the importance of having UX designers on their team. Pleasing and keeping your fans is the ultimate goal because without them you have nothing.