Create Beautiful Presentations With Google Slides

A Presentation Builder Created For Teams
Google Slides makes it easy to create beautiful and polished presentations straight from your web browser—no software required. As a part of the Google Workspace collection of applications, multiple people can work on a single presentation at the same time and because presentations are saved automatically in the cloud, you always know you have the latest version.
Commenting, chat and real-time co-editing
Google Slides helps you be more productive and collaborative when working on presentations and projects. Sharing is simple with your people inside or outside of your organization. Google Workspace sharing controls allow you to set permissions for who gets to edit, view, or just add comments to your slides. Slides gives you unlimited revision history, so you can always track and revert to earlier versions. This feature is also available in Google Docs and Sheets.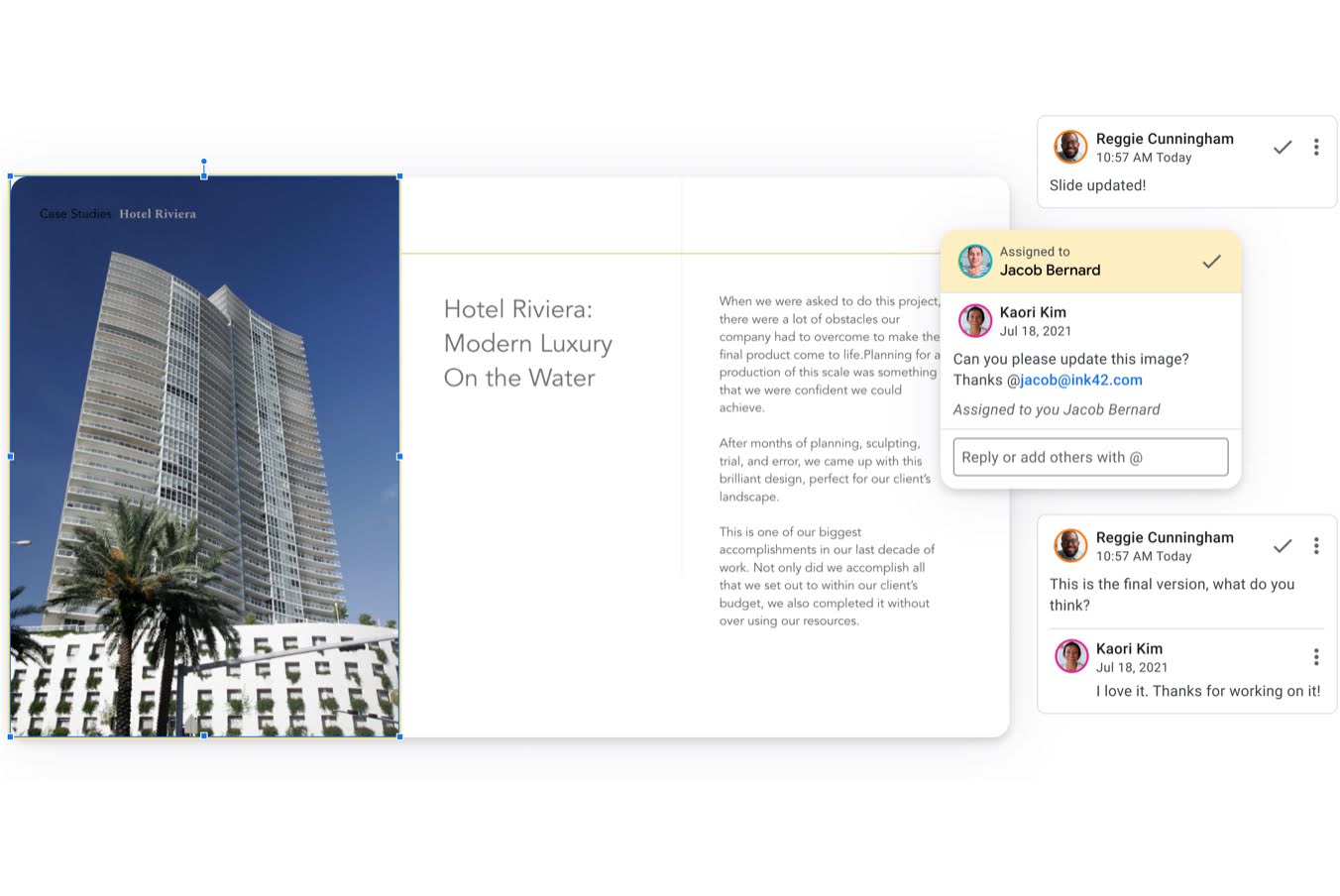 Kickstart your presentation with Google's curated templates or start designing on a blank canvas. You can enhance your presentations with videos, images, text, charts, drawings, shapes, animations, and smooth transitions.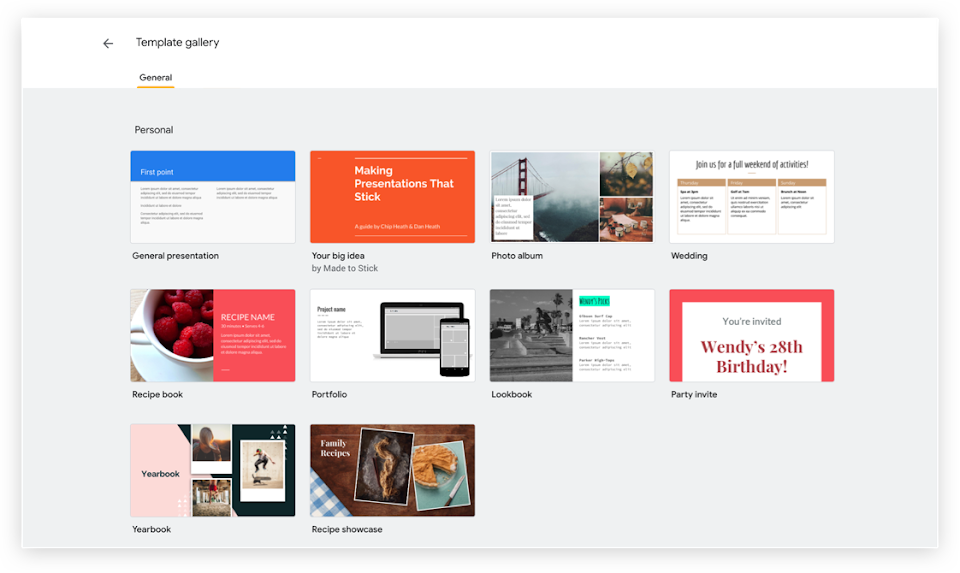 Google Slides seamlessly connects with all of the other Google Workspace apps you love, saving you time. Embed charts from Google Sheets, reply to comments directly from Gmail, search Google Drive for relevant content, search the web directly from Slides, and present to Google Meet video calls. Easy-to-use features like presenter view, speaker notes, and live captions make presenting your ideas a breeze.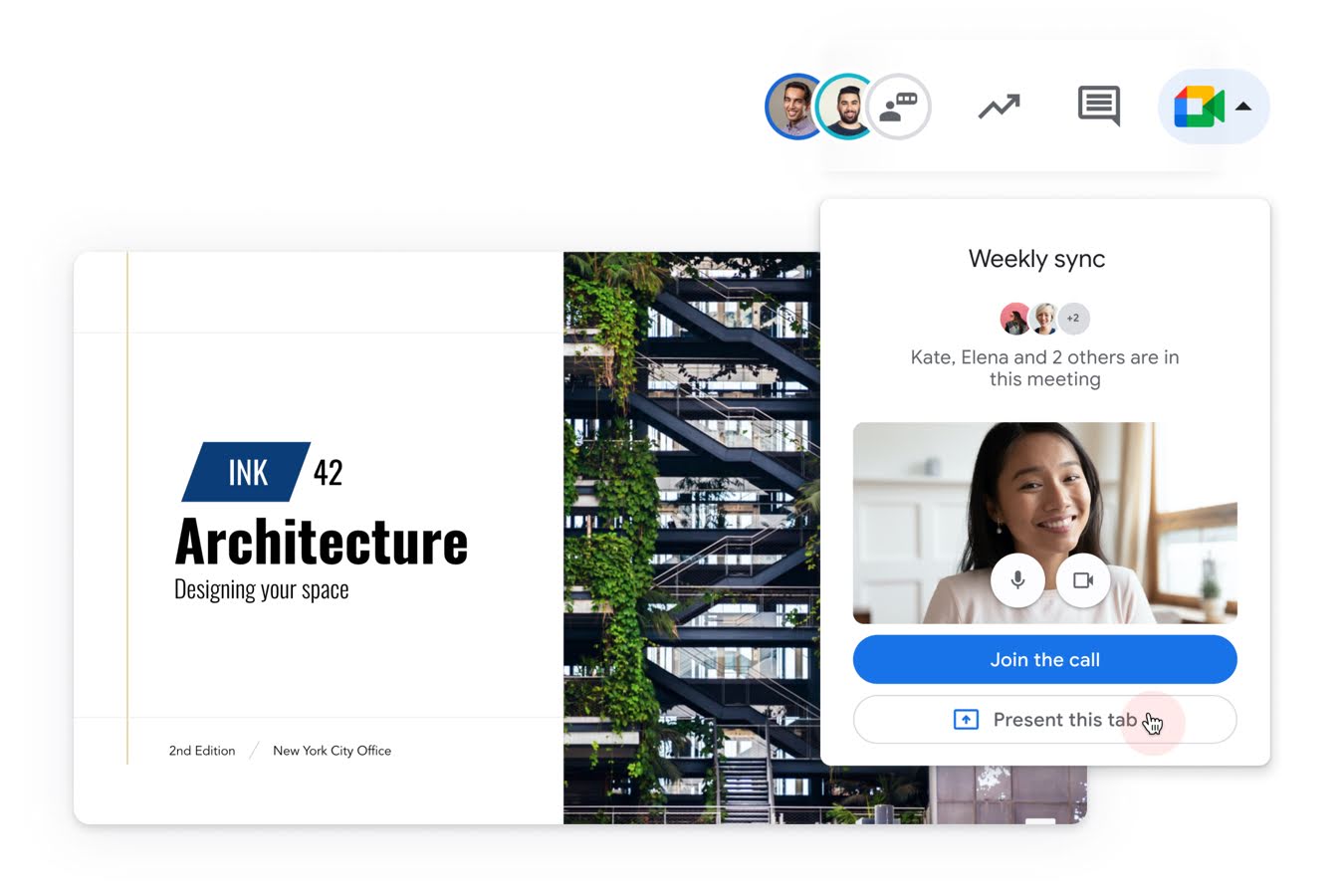 Slides that work with you, however and wherever you work
Google Workspace applications are device agnostic. Work, view or even present your slides from your PC, Mac, mobile, or tablet from anywhere. You can convert many different file types, such as PowerPoint, into Google Slides format, while keeping the original design intact. Then when you are finished with your slides you can convert them into any desired format to share with others.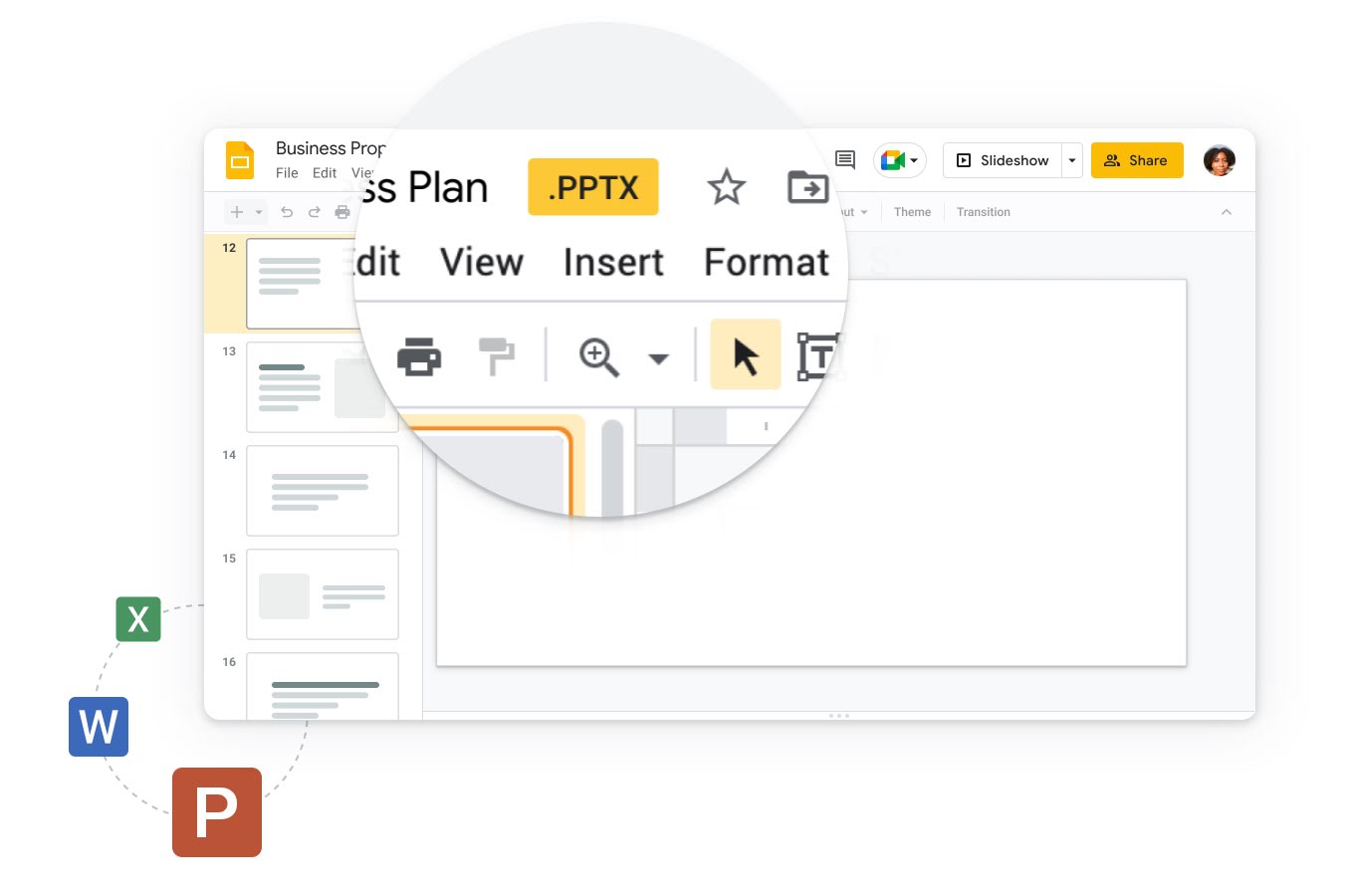 Google Slides is a part of

Google Workspace is a set of productivity and collaboration tools that helps individuals, teams, and businesses get more done with fewer distractions. Try it yourself—for free!