Your website doubles up as your virtual office space for the world. And just like your physical office space, your website needs periodic improvements and tweaks to keep up with the changing times. Adding new features will help you better interact with your customers and come across as an innovative brand.
To help you with this, we've listed a few suggestions on what tweaks and upgrades will help improve your website's user experience and design.
1. Adopt New Domain Extensions
Gone are the days when you have to settle for a clunky domain name because your name of choice is not available. Today, numerous new domain extensions offer tremendous brand-building potential along with meaningful phrases and the words of your choice. If you are revamping your website or making tweaks to modernize your online brand presence, you should consider adopting a domain name with a new domain extension.
For instance, the newly launched .cyou domain extension offers a vast pool of contextual names that are not readily available elsewhere. And not to worry, transitioning to a new domain name is relatively simple too. Your domain name is the first touchpoint for prospective customers to understand your website and what your brand represents.
An awkward or hard to remember domain name will make them question your credibility and severely hamper your brand value. A short, easy to remember domain name with an innovative new domain extension like .cyou will make a strong first impression.
It's crucial to keep an eye out for new keywords and phrases relevant to your website or business niche. Search for topics that will help your website rank for trending keywords and create Google Alerts to keep an eye on the conversation. Publishing new content on your website with keyword-rich phrases will improve your SEO value and delight your visitors with fresh, value-driven content.
If you don't have a dedicated section to publish content, you can consider starting a blog on your website. Consistently publishing high-quality blog posts that include the right keywords and engaging content will attract more traffic to your website. Tools like Google Keyword Planner and SEMrush are great for keyword and topic research.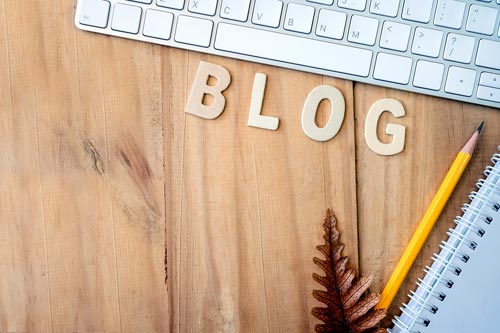 3.

Update Banners and Images
While having high-quality images and attractive banners is a must, it is also imperative to update them from time to time. In the hustle and bustle of everyday business, it's possible to overlook this simple website update. However, it is critical to update all images and banners so your website doesn't look outdated and stagnant.
For instance, if your banner images depict instructions on downloading and using your new mobile app, be sure to include the latest smartphones in the picture. You know a visual change is if your banner image uses an iPhone 6 to show your app – it must use the newest iPhone design. Similarly, it's wise to update your website with a set of new high-quality stock images to add a touch of flair and modernity.
4. 

Add Simple Design Elements
As suggested in the point above, visuals are an integral part of your website design. Simple animations and effects will add a touch of magnificence and appeal to your website. FreePik and Unsplash are two of our favorite websites to find stock photos and illustrations you can use on your site when you credit the artist. Using color to indicate a selection of call to action buttons, displaying banner images in a carousel, or adding movement to your website with a simple shake effect on hovering the mouse over individual options will add to your website's user experience levels.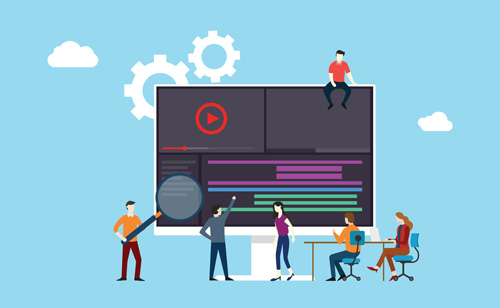 It's wise to keep the animations and effects minimal and straightforward. Add them where necessary, so they add a clean and classy look to your website. Don't go overboard with adding animations everywhere, or you'll risk making your website looking like a tacky PowerPoint presentation.
5. Modernize Your Homepage
Giving your homepage a makeover is a smart choice when you can't revamp your entire website. Replace your banner images with new ones, or consider adding a video that highlights your products or what you offer. If done right, homepage banner videos make for desirable and appealing options. You can also revamp your main menu bar to ensure that it is in sync with your users' journey.
Additionally, you can also choose to change the colors and fonts depending on your brand guidelines. It's essential to enhance your website periodically. Play with your drop-down menus' typography and colors in the footer and the main navigation bar to meet your brand's core offerings. Since your homepage is the website's face, a fresh look will prompt people to spend more time on your website and explore other pages.
Your homepage should connect to your social media presence. Showcasing social proof will help first-time visitors learn more about your business. Your homepage can also highlight customer testimonials in a dedicated section to build trust.
6. Add New Functions Like Live Chat and Forms
A great way to get people to communicate with you is to include forms on your website. Add a contact us or inquiry form that prompts people to reach out to you. Ensure that the design of the form matches your website's theme. Additionally, it is vital to keep the form simple with minimum fields or sections so your visitors can breeze through it without being inconvenienced. A complicated form will deter people from using it.
While your website serves as an information center, it also doubles up as the only place where customers and prospects can get in touch with you. Modify your website with the latest in AI (artificial intelligence) technology like chatbots that offer customers a chance to interact with your business on the fly.
Websites are much more than just a simple means of communication. From enquiring about new products to giving feedback to filing grievance complaints, the live chat function is a nifty way to enhance user experience and make your business more approachable.
The previously mentioned tweaks will bring your website up to speed and offer a superior user experience. These changes will not take up too much of your time or demand any particular need to hire experts but will surely make your website way more intuitive and immersive. We hope these simple tips help your tweak your website for the better.

Eshan Pancholi
Eshan is a Senior Marketing Specialist at ShortDot, the registry behind some of the most successful new domain extensions, including .icu, .bond, and .cyou. You can connect with him on LinkedIn.