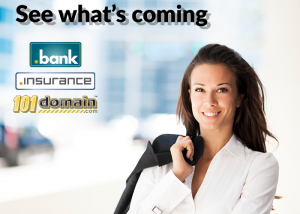 If you have ever dealt with the fTLD Registry you may understand that there is a lot of red tape that goes along with it – and for good reason. If you're in the banking or insurance industry you know how crucial security is for your brand and clients, which is why the fTLD Registry has rules and stipulations. Only verified members of the global banking community are eligible to register .BANK and .INSURANCE domains and also must meet fTLD requirements when setting up servers. If that wasn't enough for you, you also have to go through a re-verification upon renewal for one year or every two years (if registered for multiple years). But the hassle is worth the label.
What you need to succeed
A major section of the requirements originally called for Transport Layer Security (TLS) version 1.1, a technology that provides security to online communications. However additional security vulnerabilities are favoring TLS 1.2 as the new choice for .BANK and .INSURANCE. Making the change should be a seamless integration and well worth it for your company. It will give your customers a sense of confidentiality when interacting with your brand via website and email.
What to keep your eye out for
Two-letter domains are a hot commodity and the fTLD Registry has jumped on the bandwagon. Certain single and double-character domain names are becoming available for .BANK and .INSURANCE. Guess which one of your favorite registrars has the hook up? That's right! Head on over to 101domain for some sweet deals on two-letter domains.
.BANK: These names will become available on September 15, 2016, at 12:00pm EDT.
.INSURANCE: These names will become available on October 6, 2016, at 12:00pm EDT.
Step up to the challenge of providing a safe haven for online financial needs with .BANK and .INSURANCE.