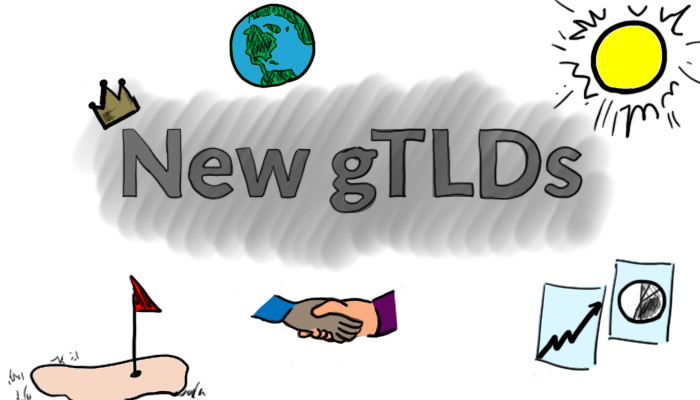 If you haven't taken a look at the list of new gTLDs lately you might be surprised by how quickly it seems to be growing. This is really the first time the public have had a say in the future of the domain industry. Unlike ever before, businesses, consumers, and entrepreneurs are dictating how we categorize the internet based on our interests, values, and needs a creating domain extensions that satisfy them.
How a new gTLD is Born
With an application, fee of $185,000 (pocket change, amiright?) and the approval of ICANN you can literally own a slice of the internet. Just ask Hong Kong billionaire Richard Li – the first person to own their own TLD. Talk about #GOALS.
What are Brand new gTLDs?
Hundreds of the world's most recognizable brands are getting their own gTLD's, however most of these new gTLD's will not be available to the general public. Brand TLD's are often used in-house and with partners of the brand to ensure the brand name is being upheld to the highest standards.
What are Private new gTLDs?
Private domain extensions are a way for businesses to own their own domain extension and limit its access to the public in order to ensure it is being used only for the purpose it was intended for. Private domains are monitored and branded for a specific purpose, for example, Amazon and Google both own a plethora of private domains including .author, .dev, .drive, .fire and more. We can only guess at what they will be used for and hope they decide to open to the public for general use someday!