Are you building a brand around your small business? If you're not, then you should consider creating one starting today. Why fuss over building a brand for your SME? Because 89% of marketers say that brand awareness is their top goal and 77% of marketing leaders say a strong brand is critical to their growth plans. However, the most impressive statistic that cements the case for investing in building a brand is that 91% of consumers prefer buying from authentic brands.
Let's face it. For a new company looking to establish itself in a challenging, post-pandemic market, loyalty, and credibility play a crucial role in determining your small business's success and sustainability.  Most SME business owners often look at brand-building investment as an unnecessary, highly expensive activity reserved for industry leaders and business titans. 
However, this is not true. Brand building doesn't necessarily require spending money like water. There are several smart, sustainable, and cost-effective ways to build a successful brand around your small business. Here are five highly effective, low-cost brand building strategies that will help develop an authentic brand around your SME.
1. Register A Short, Brandable Domain Name
What does your domain name have to do with branding? A lot! Your domain name plays a critical role in branding your business since it is your identity on the Internet. A short, memorable, clutter-free, and contextual domain name goes a long way to establish your small business as a formidable and professional brand. Think about it; your domain name is plastered on all of your marketing material, from social media posts to email signatures and even to visiting cards or print ads.
You need to register a meaningful domain name that is easy to read, spell, and remember. A custom domain name like www.blue.bond is a far more brandable domain name as compared to a name like www.theblue-bondcompany.com. With the advent of new domain extensions, SME businesses have the unique opportunity to register memorable, category-killer names at a nominal cost.
If you are looking for a brandable online identity for your business website, it's wise to search for names with relevant new domain extensions. For instance, the newly launched .cyou domain extension offers innovative small businesses a wide variety of contextual terms that are not readily available with other domain extensions.
2. Get Visual With Your Branding
Visual branding elements do not cost much to ascertain. It's essential to create a logo, establish brand colors and palettes, fonts, and an overall design theme. Your logo and brand colors serve as a visual asset that distinguishes your business from others'. These visual cues become associated with your brand. For example, the golden arches create McDonalds' iconic yellow 'M' and bring instant brand recognition.
Stay consistent with your brand colors, and be sure to use the same palettes across your website, social media posts, newsletters, banner images, etc. Let your logo and brand colors represent your SME business. The idea is to maintain consistency across platforms, so no matter where a customer encounters your brand, your business's look, feel, and design should be consistent.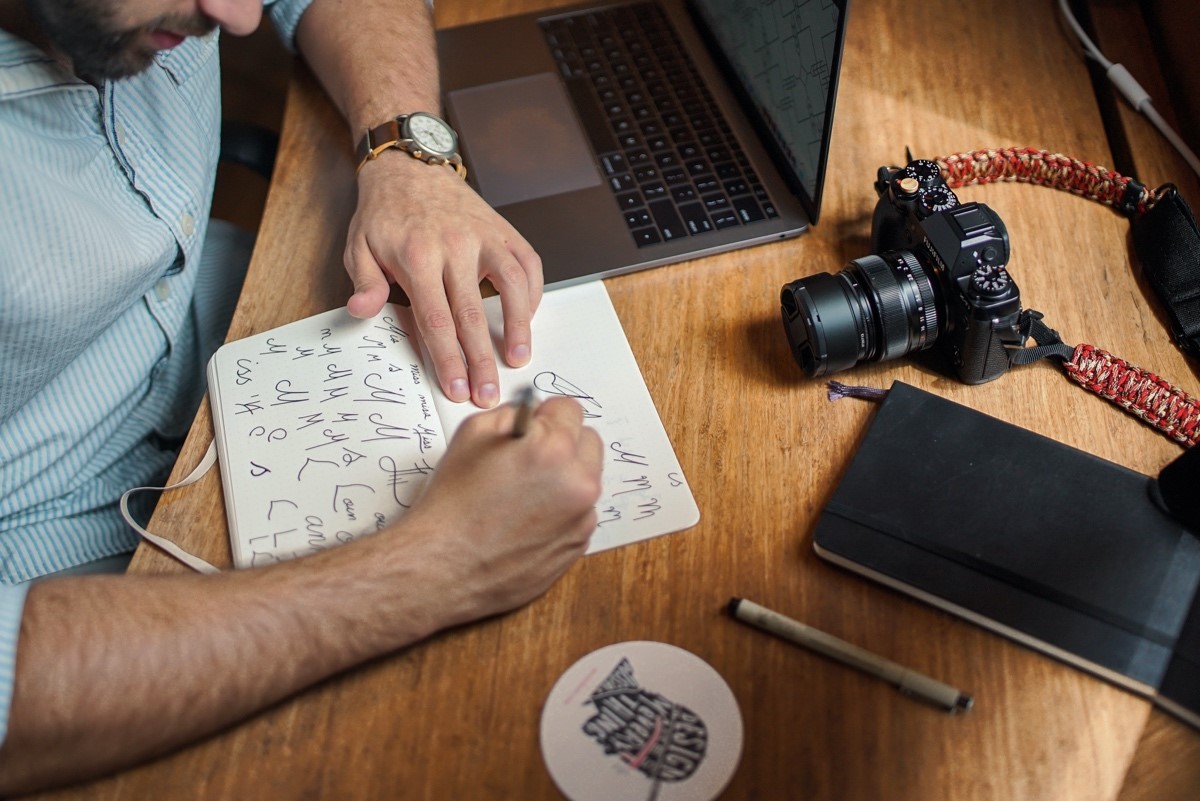 3. Establish Your Brand's Tone of Voice
It's crucial to establish a tone of voice for your brand that resonates with your existing and prospective customers. The tone of voice has to be consistent across your website, social media posts, blog posts, emails, newsletters, events, etc. An optimistic, helpful, and respectful tone of voice goes a long way to establish your brand and imprint it in the minds of everyone who comes across it.
It's imperative to construct a fetching brand personality that can embody the tone of voice. Doing this will help you communicate effectively with your target audience. Remember to use a tone and voice in a way that speaks to your customer's buying behavior and psychology.
If you're not sure where to start, check out Mailchimp's style guide. It offers detailed knowledge and extensive examples of how to set your brand's tone and voice. Establishing your brand tone and voice doesn't cost much and is a crucial component of your brand building process.
4. Establish Your Brand's Tone of Voice
Content marketing is a smart, cost-effective strategy that works on so many levels. First, it allows you to establish your business as a thought leader in your niche; by publishing informative and resourceful blogs on a subject matter that is your area of expertise. Once you establish your business as a go-to resource and expert in your field, your audience will think of you as a credible entity and come to trust you. This means they will do business with you and also recommend you to others.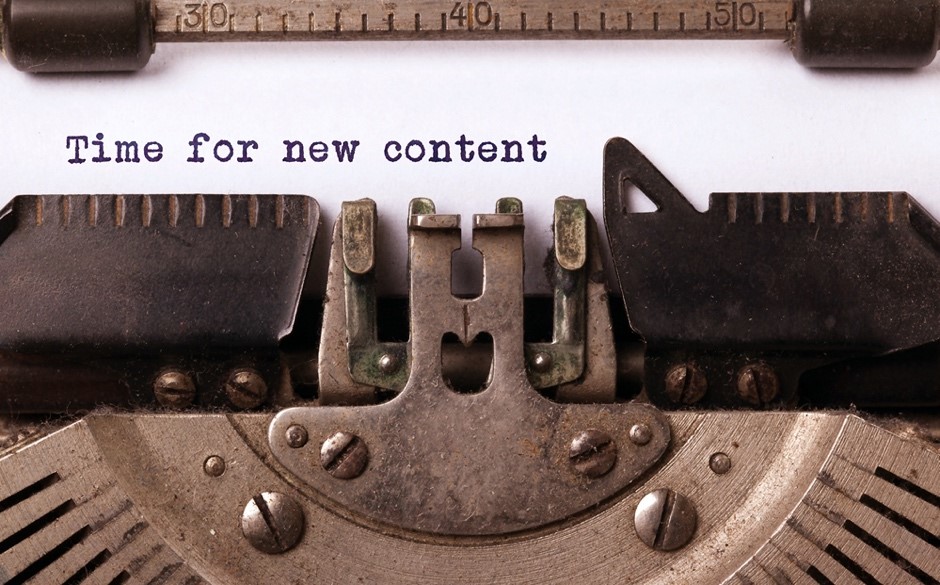 Content marketing is also a great strategy to strengthen your branding as it allows you to carry your brand design and tone of voice through your blogs to end-users. Another strong reason to use content marketing to build your brand is that it is one of the most affordable marketing strategies. Investing in content marketing leads to high SEO domain rankings, a must in today's cutthroat business world.
The most effective way to use content as a marketing strategy is to create and publish value-driven content regularly. Address customer queries, talk about industry-related news and trends, write about topics not covered anywhere else, encourage guest posts, conduct interviews with influencer or flag bearers of your industry, and so on. The trust you build with customers through your content will translate into business.
5. Make Customer Service Top Priority
When it comes to building a superior brand, it's not enough to talk to the talk—you need to walk the walk, too. Business is about people, and it's primarily about customers. Once your marketing strategies compel prospects to convert into customers, it is important about what you do then. Customer support is key to building a sustainable brand. One bad review will wash away years of marketing strategies.
Your reputation is the most critical part of your branding. It's simple—if your customers enjoy a positive experience every time they interact with your brand, they will keep coming back—and they're going to recommend your brand to their friends and family, too. Embrace constructive criticism from customers, ask for feedback from your customers, and continuously look for opportunities to improve your customer experience levels.
If finding certain products on your website is confusing, revamp the UX design to make it easier to use. If making a return is complicated, simplify the process. The more customer-centric your brand is, the better your customer experience levels will be. And that will make all the difference. Improving customer service has more to do with empathy than cost, which is why it's not expensive to adopt a customer-centric mindset.
Start Your Brand Building Process!
You don't need to spend a fortune on building a brand around your SME. All you need is some creativity peppered with smart strategy implementation and a dash of hard work. The five branding strategies mentioned above are affordable and highly effective avenues to convert your SME into a formidable brand.
Now that you have the secret sauce to effectively (and inexpensively!) brand your small business, the only thing left to do is kickstart your brand building strategy!

Eshan Pancholi
Eshan is a Senior Marketing Specialist at ShortDot, the registry behind some of the most successful new domain extensions, including .icu, .bond, and .cyou. You can connect with him on LinkedIn.